How to split photo into 9 squares for Instagram
Free UniLink Instagram Splitter will help you cut your photo into 9 squares. Upload any image right now and after a few seconds you will get a zip file with 9 fragments.
Split a photo right now!
If you like our free tool, please support us with like 👍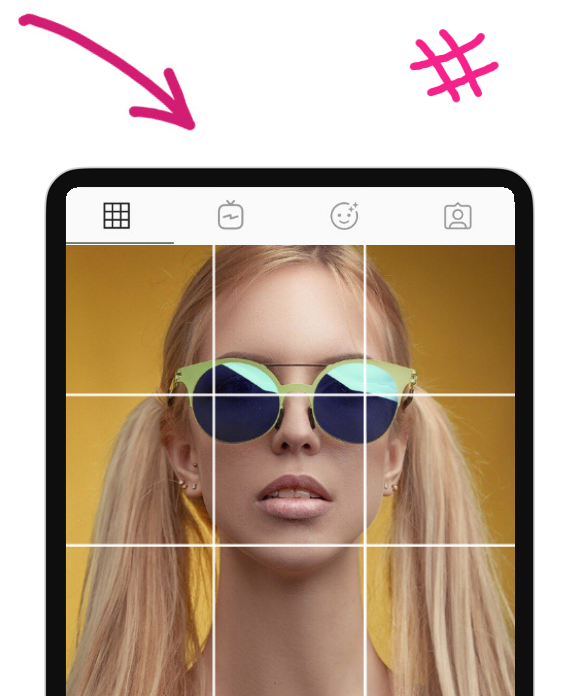 Download a .zip file with 9 images, upload them to Instagram in correct order (from 1.png to 9.png), and get a stylish Instagram page.
The importance of grids for Instagram and the best options
In 2010, Instagram was just a social network where people posted photos of food, cats, and selfies. Today it is a powerful marketing tool with billions of users and many functions that engage the audience and help increase its loyalty.
According to statistics, 72% of Instagram users actively shop online, and many brands are willing to pay well to win over the audience already at the moment of scrolling the feed. Vibrant and grippy account designs help grab attention and grow followers who could one day become buyers. And high-quality grid on Instagram helps to win the attention of users.
What is Instagram Grids
First, you need to understand that your account is a feed of visual elements that you post on your Instagram page to tell about your business or yourself. A well-chosen grid for Instagram has several important features.
• Forms the aesthetic side of the brand (the visual style of the Instagram page attracts attention and is remembered).
• Simplifies page maintenance and posting (if you've already chosen a design and are targeting certain templates, creating and organizing content is much easier).
• Helps to differentiate from competitors and communicate with the audience in a unique way, creating your own special style.
Most Popular Types of Instagram Grids
The social network offers a wide range of possibilities, and almost every user can find a suitable Instagram grid.
Squares. This technique is the easiest to repeat. Use one filter and stick to the same color combinations to keep your account neat and consistent. If the brand has corporate colors, feel free to use them - by them the audience will recognize you and distinguish you from the crowd.
Strings. Another extremely popular type that allows you to split photos into grids easily and conveniently. Horizontal, vertical lines always look stylish and unconventional. Many users use this approach in design, but here you need to be very careful: skip the publication, and the page architecture will immediately break. Any line in your Instagram grid can be turned into a storytelling item. Such a grid - where the "air" posts go one under the other - resembles a page of a magazine or book.
Frames. This approach helps focus users' attention on a specific element. Frames are there for emphasis and contrast - and of course, the grid on Instagram looks more harmonious and beautiful with them.
Tiles. Combine photos and graphics - and then the page with images will resemble a chessboard. To keep your grid looking stylish, use the Instagram grid splitter - the graphics should have a common visual style.
Collage. This grid resembles a puzzle - it seems to be assembled from different elements, but at the same time, they are all organized into an interesting integral composition. This is the perfect solution if you need to display your website or blog on Instagram.